Hotel Facilities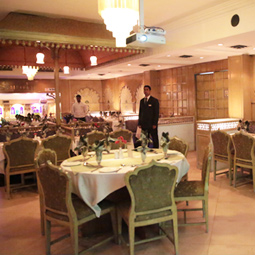 Restaurant
The Traditional Indian restaurant services choices of delicacies, offers superb cuisine, elegant atmosphere and promise to be a popular meeting place.
For a delightful morning indulgence, experience Shafali Restaurant, Signature Breakfast—a gourmet menu created exclusively for the hotel.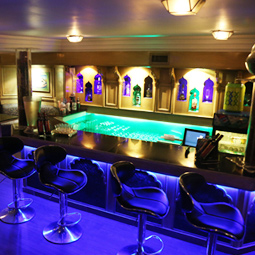 Bar
The bar is luxurious abode-where you can raise to toast to gracious living with finest cocktails and drinks.
soft blue lights cosmically-inspired elegance of the Surahi Bar. As you nestle up to the half moon shaped countertop—made of blonde wood—an exceptional assortment of spirits meets your eye.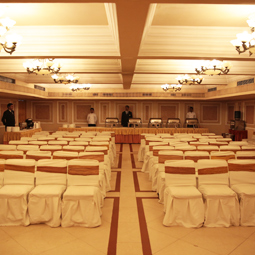 Banquet
Gracious hospitality is extended here along with sumptuous cuisine. Every effort is made to ensure that your business conferences and meeting are a grand success.
You can also hold a meeting, conference, Kitty party, engagement and birthday parties at our small hall 'Panchayat' at first floor for 50 persons.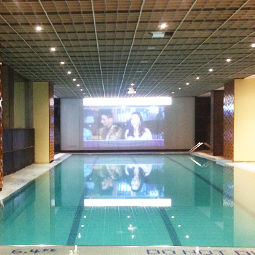 Swimming Pool
Hotel Yuvraj offers the city's first temperature controlled indoor swimming pool. Guests can enjoy the swimming pool to relax and lounge.
The pool has been provided with continuous filtered and chemically treated water and an instructor cum life guard is in attendance all the time the pool is open.